I spent the evening destressing from work by looking at photos from last year & reorganizing computer files. Boy oh boy, do I miss summer something fierce! Tennessee hasn't had much of a winter this year & it's not looking like it's ever really going to come. I'm over these mediocre temperatures & ready for spring.
Ready for some change in general. The only downside to the new year is that it comes in the middle of winter when you're feeling the least motivated. I swear I could sleep for 30 days & not feel an ounce of guilt. However, I make the decision to roll out of bed every morning & accomplish what I can. This week has been one of the more stressful ones - both good & bad. I'm thankful to have a job that I love, where I feel encouraged & appreciated. Working for a family owned Harley business is really a dream come true! Inventory week is a week straight from hell though no matter who you work for. I'll be a happy lady when Sunday evening arrives & I can wash my hands clean of this task...& drink a large margarita.
I'm also incredibly thankful for my three best gal pals. We enjoyed a home-cooked Mexican feast last night after work. I had every intention of snapping a few photos but all I got was a photo of some peppers.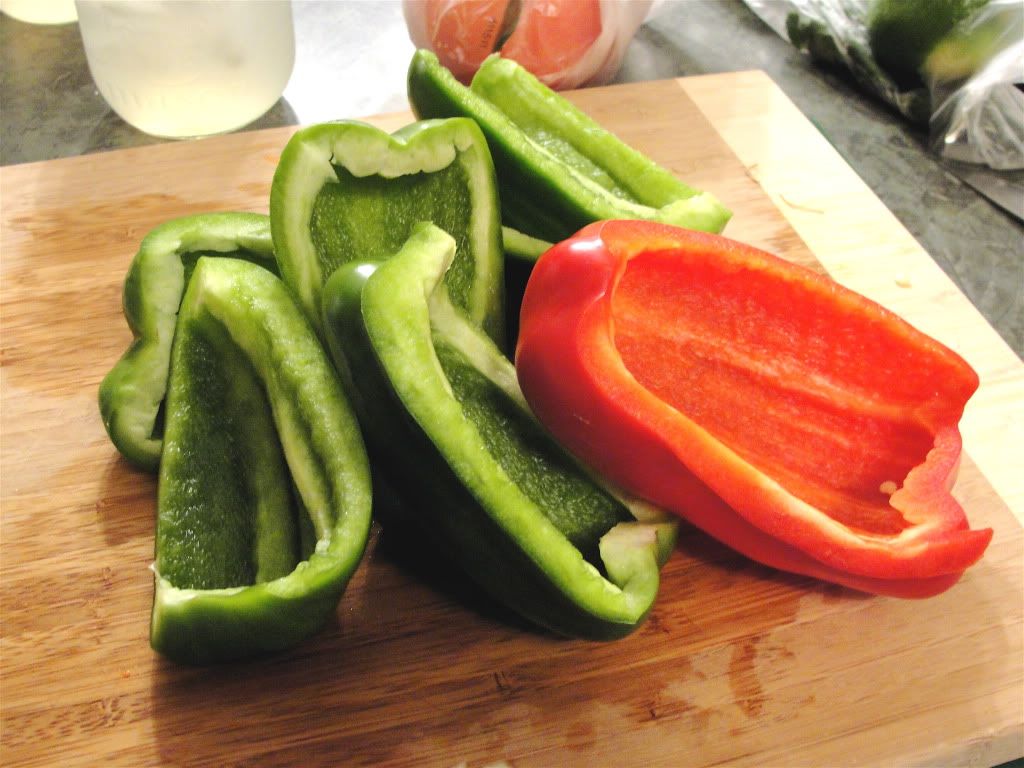 Those are some pretty good looking peppers though, am I right!?
P.S. Thank you again to all who took the time to read my last entry concerning religion. I am still getting emails & facebook messages about it. I've been extremely surprised but very welcoming of all the challenging questions and opposing opinions. If you have any questions regarding my faith, lifestyle, or religious beliefs, please don't be afraid to contact me. I am an open book if asked nicely! :)