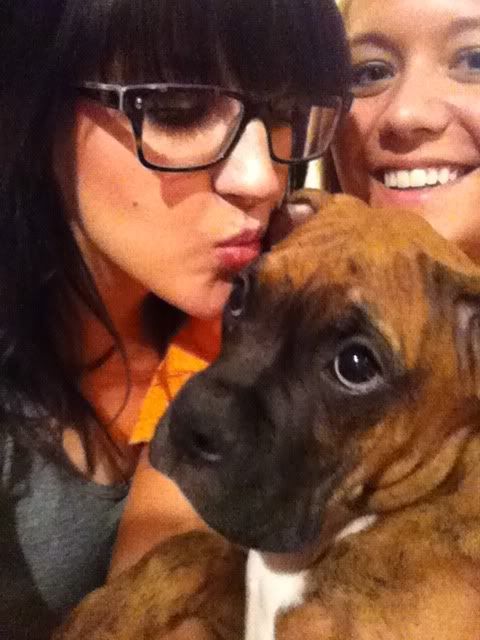 My baby cousin & I with a sweet pup named Cooper.
These past few weeks have been a whirlwind & this life shows no signs of slowing down. I should probably set aside more time to sleep but I guess I'll just sleep when I'm dead.
I'm going on my first business trip tomorrow to Atlanta! I'm pretty excited. I'll be attending a merchandising conference for Harley-Davidson. Myself & a few other girls from the dealership are going so it should be a fun getaway! I'm hoping we'll be able to pop over to Vortex for a burger. My fave :) If only we had time for a stop at H&M. Le sigh...
Hope everyone is having a lovely week. Take care of yourself, y'all!