I am currently at Rosemary Beach in Florida with my family on vacation. My birthday is Friday so I decided to take myself on a little shopping trip today. I intended to just buy whatever caught my eye but I ended up purchasing half the things on my Fall wishlist. Every single thing I purchased was atleast 20% off AND tax-free! How did I get so lucky?!
These are the items purchased that were on my list for fall...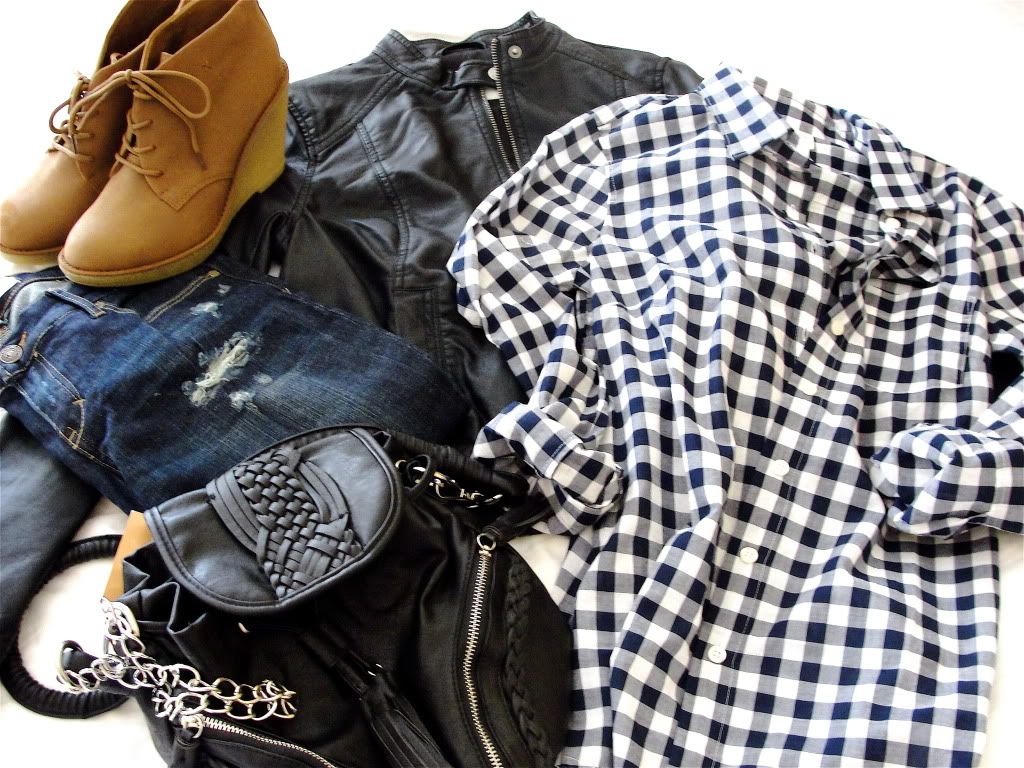 Black leather jacket - Old Navy ; Booties - Old Navy ; Distressed denim - A&F (I would never shop here, however all denim was HALF OFF!) ; Checkered shirt - J. Crew ; Black leather satchel - Francesca's
I am amazed that I stepped foot into A&F AND purchased something. The music & cologne nearly scared me off but I muddled through all in the name of denim! The checkered shirt has been on my wishlist for eons. I knew J. Crew would be the place to purchase it but I wasn't impressed with the price. However, I scored it for 30% off!
I am out of my mind excited about the faux leather jacket. I'm impressed with the structure & quality being that it was only $50 and from Old Navy, which I am usually not able to shop at because nothing ever fits me correctly. I've wanted one of these suckers for years.
Hopefully I'll be styling these pieces in the near future! Fall can't come soon enough.