I am extremely excited to get back into posting What I Wore posts. Work had me consumed for a bit so I was literally wearing jeans & tank tops every single day. Nothing to see here!
But I've found a happy balance now & am making time to get dressed & do my hair in the mornings. Oh, happy day! Plus fall is fast approaching which is my favorite time of the year to get dressed.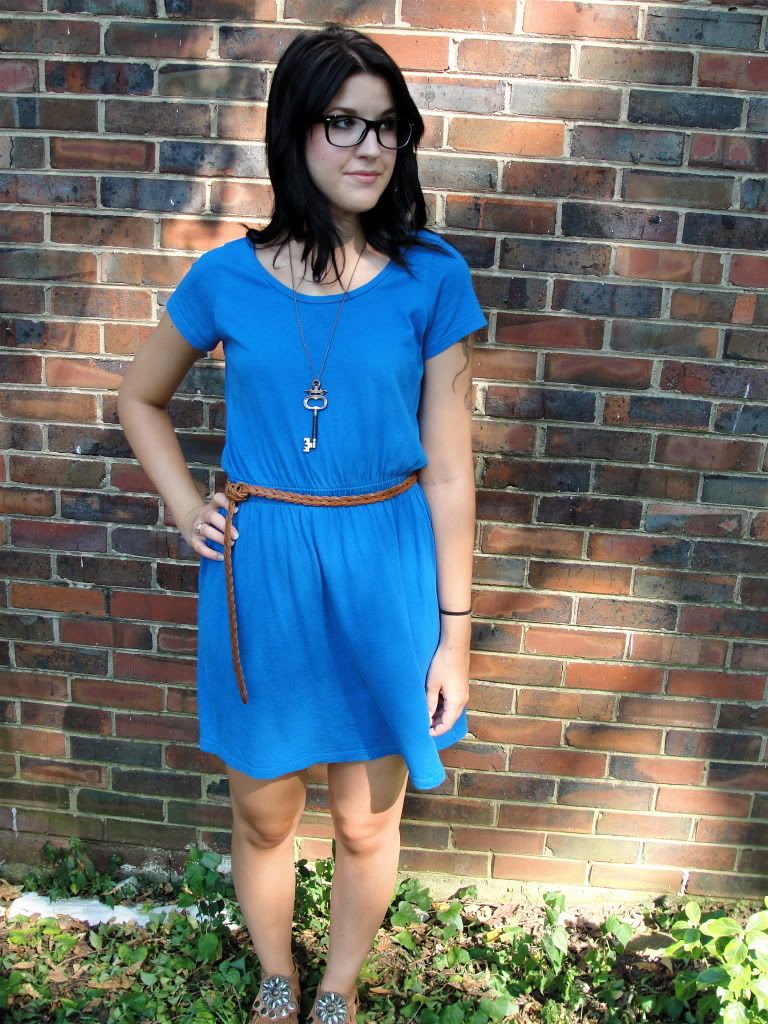 dress - Old Navy ; belt - Target ; sandals - Aldo ; necklace - U.O.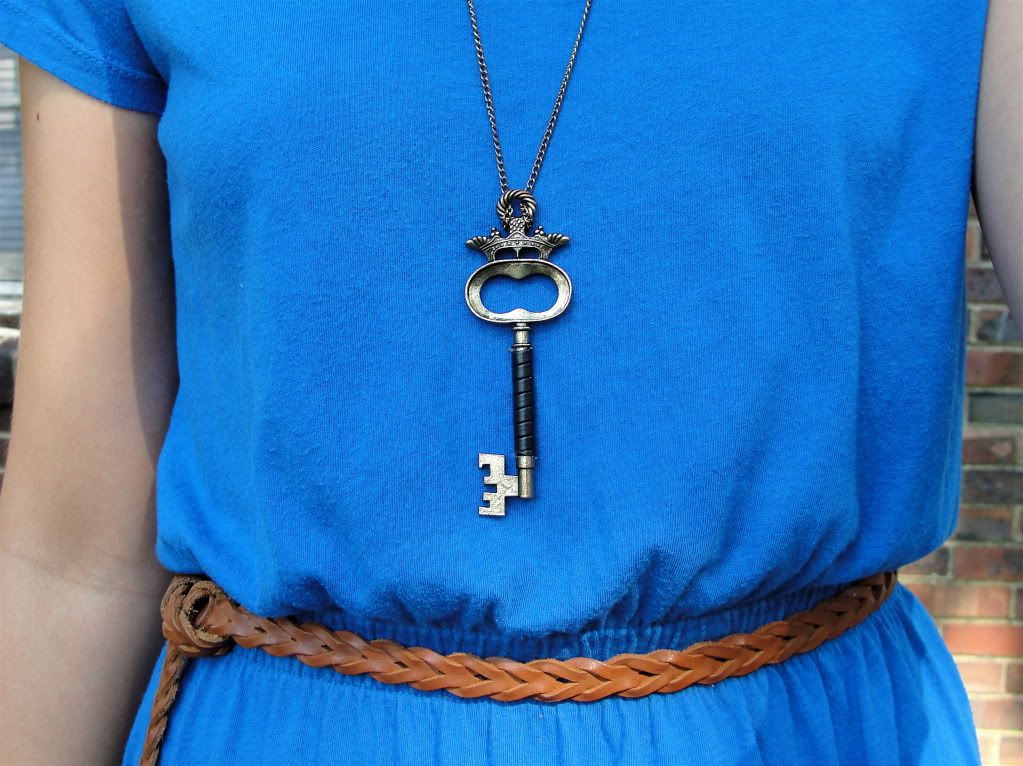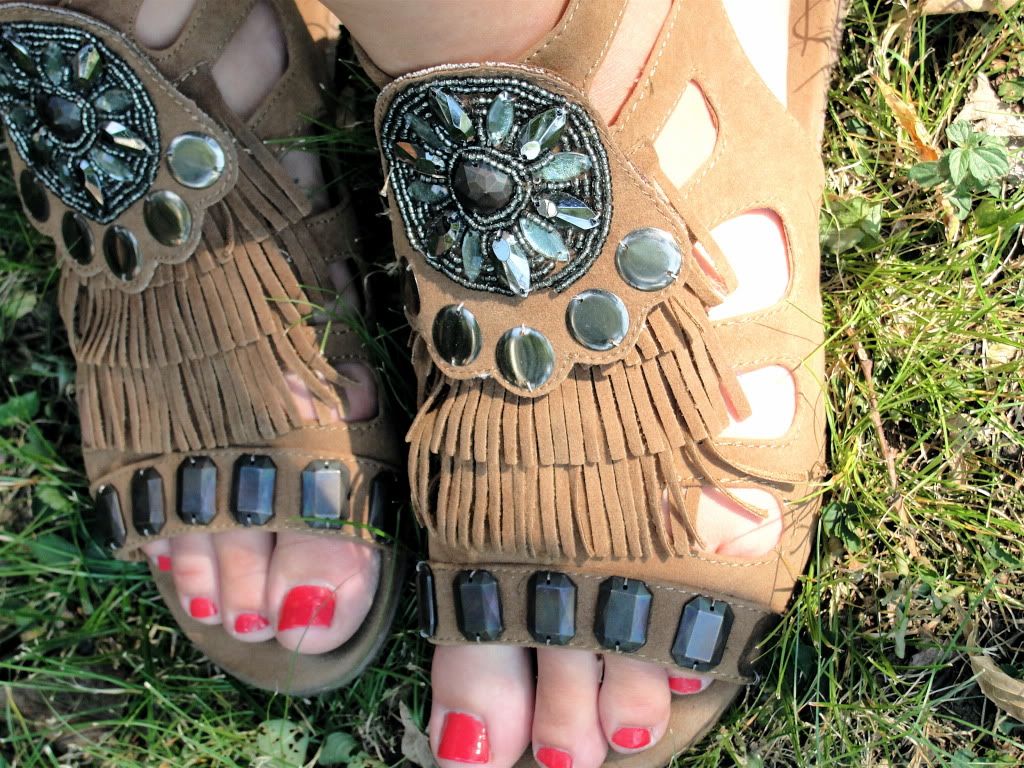 T-shirt dresses are probably my most favorite invention ever. They are so comfy. I stole this one from my bff (& now housemate!) when she ran off to France last year. It has since never been returned but I don't think she minds. ;) I wore this on Sunday - A day I spent running errands, shopping, & posted up at Fido catching up on computer stuff. The internet at our house has seriously been such a bust. We tried out AT&T for the first time, rather than Comcast. Comcast has always given me such problems but now I'm just coming to the conclusion that there is no reliable internet in Nashville. Hopefully this issue will be resolved soon because I miss watching Netflix in bed. Wahhh!
I'll be back tomorrow with a TILT post then sharing my 23 Things To Do Before 24 on Friday! Busy week!