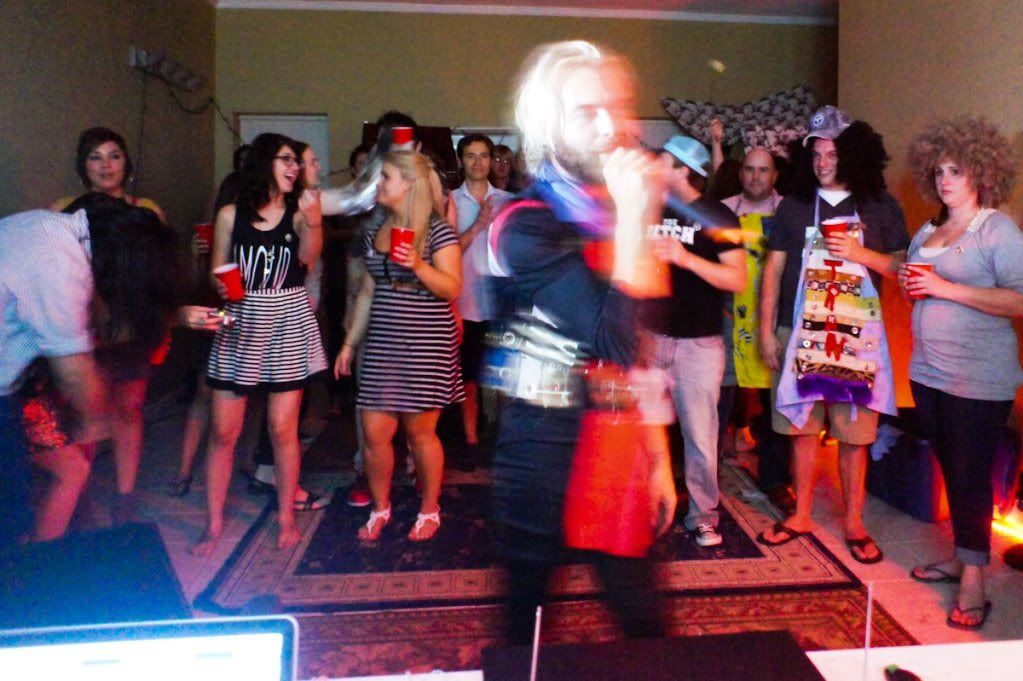 j-tran performing at a house show in nashville
One of my favorite photos from summer so far. Kayla & I accidently both wore stripes to a party last weekend. She got in the car & we both looked at each other like...REALLY!? We are so different yet so alike. True bffzforlyfe, y'all!
I'm getting super excited for the next month ahead. July is going to be a great one. I'll be seeing U2, Britney Spears, Hellogoodbye & quite a few others in concert this month. I've dreamed of seeing Britney since I was 9 so it will be a childhood dream fulfilled! I've got about a million fun events on my social calendar. It will be a busy month but a fulfilling one!
I've got alot of transitions going on in the job field. Lots of new responsibilities & opportunities which I am very excited about. I am so blessed that I've found my niche because I have so many friends who seem to be floating. Crossing my fingers for all the challenges ahead.
I'm a week into Jillian Michael's Ripped In 30 & l-o-v-i-n-g it. What a workout, y'all! I've also gotten back into running again. I'm hoping to run in a 10k in September so it's time I got back in the game. I'm having a fun time exploring trails near my home. Finding a new love for nature & being outside.
Cheers to a wonderful summer. What have you got planned!?