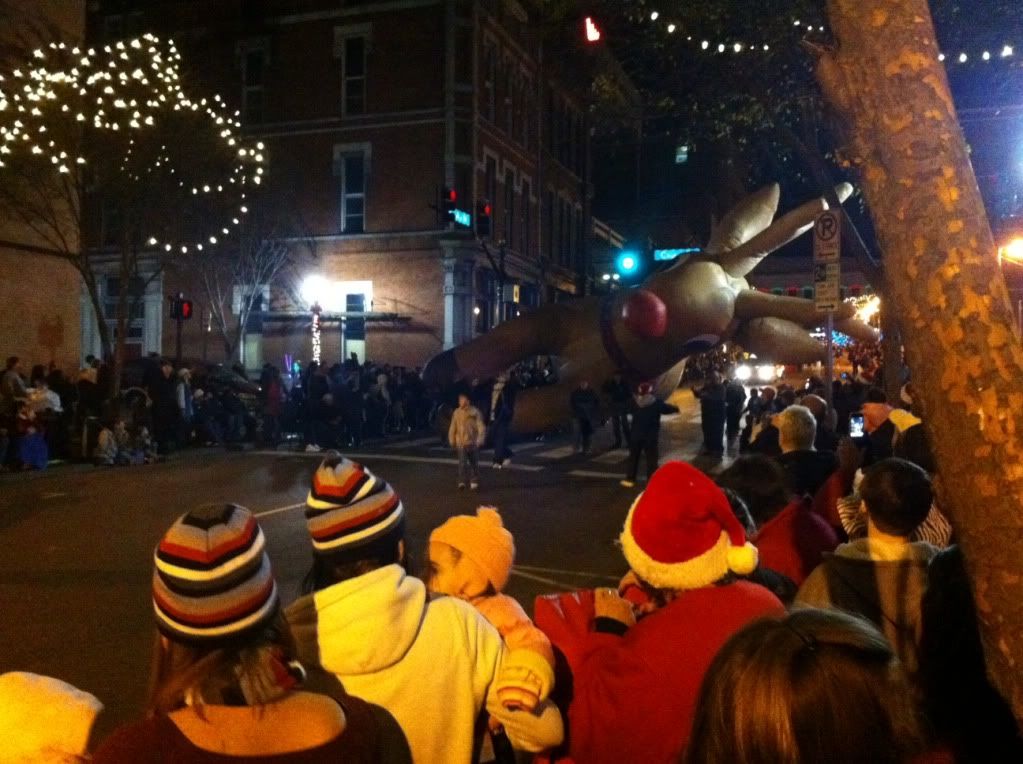 I don't even know.

Christmastime celebrations have started to creep into my weekly schedule. Nashville's annual Christmas Parade floated on by the Harley shop on Friday night. Baley & I closed up shop early to stand outside & watch. I must admit, it was pretty laughable. Especially when Rudolph fell & couldn't get up. Poor guy. I've got a Christmas party to attend tomorrow evening & not a single ugly sweater in my closet. Looks like I'll be on a little search after work...
This past weekend was filled with friends, but sadly no family time. After the parade, I headed to 5 Spot for the F*CK CANCER benefit hosted by a local band,
The Future
. These guys are seriously some of the most talented dudes I know. Their music is definitely worth a
listen
. On Saturday evening, I spent time with my old college bestie, Ms. Bright. I'm hoping we can squeeze in more time together because I sincerely miss her company. We always manage to have the best stories for one another though so that's kind of fun.
I then managed to buy out the Gap yesterday. Nearly everything was 50% off! Hopefully I'll be styling those pieces in the next week or two because I'm very excited about everything I got. I've got a busy few weeks ahead of me. A new work-out schedule & vegan meal plan to organize. I'm also planning a little trip for January. I'm going to do my best to document all of these changes for you & hopefully have alot more to share in 2012!